Ilhan Omar Refuses to Comment on Terrorist Recruitment in Her District
See Complaints v. Omar Embedded Below!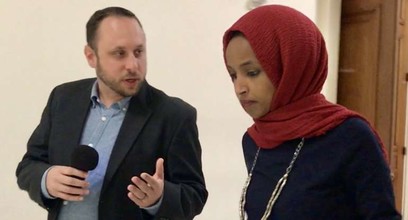 PJ Media
June 10, 2019
WASHINGTON — Rep. Ilhan Omar (D-Minn.) declined to address a report that found the highest level of terrorist group recruitment has taken place in her congressional district.
According to a Fox News report from February, "More men and boys from a Somali American community in Minneapolis have joined — or attempted to join — a foreign terrorist organization over the last 12 years than any other jurisdiction in the country." The city of Minneapolis is located in Omar's district.
"FBI stats show 45 Somalis left to join the ranks of either the Somalia-based Islamic insurgency al-Shabab, or the Iraq- and Syria-based ISIS combined. And as of 2018, a dozen more had been arrested with the intention of leaving to support ISIS," stated the report.
COMPLAINT FOR WRIT OF MANDAMUS TO ORDER U.S. DEPARTMENT OF HOMELAND SECURITY TO COMMENCE INVESTIGATION OF REP. ILHAN OMAR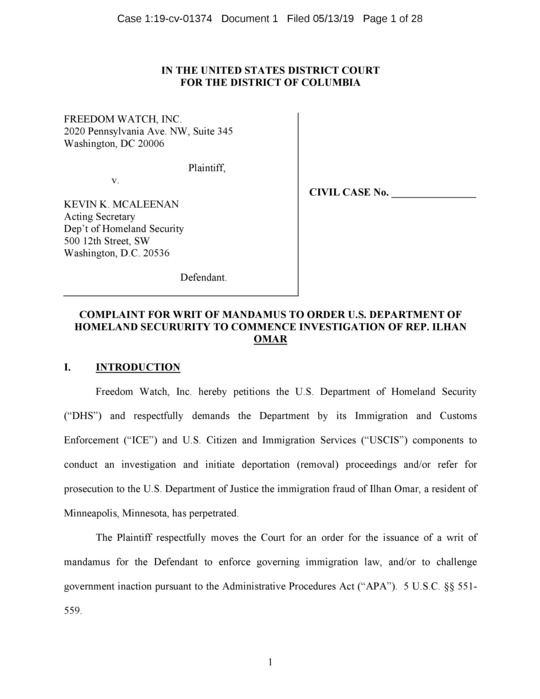 Click to View PDF
PETITION TO COMMENCE DEPORTATION PROCEEDINGS FOR REMOVAL FROM THE UNITED STATES AND/OR PROSECUTION OF ILHAN OMAR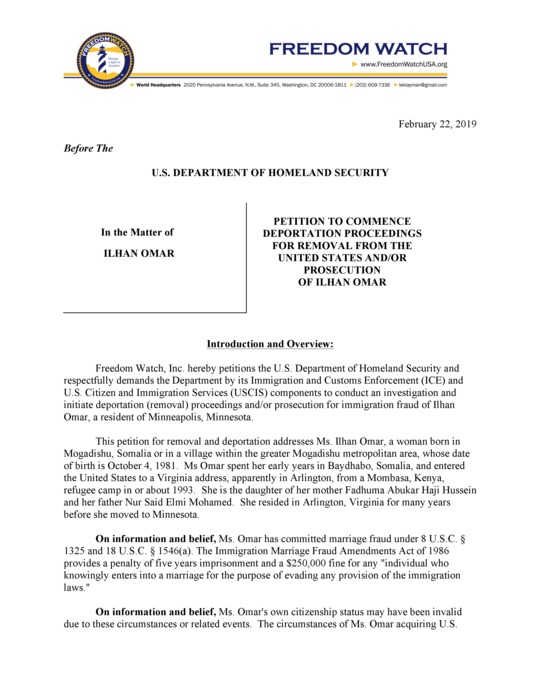 Click to View PDF
See also: Indictment of Mueller Sought Next Week! Citizen Grand Juries Beginning!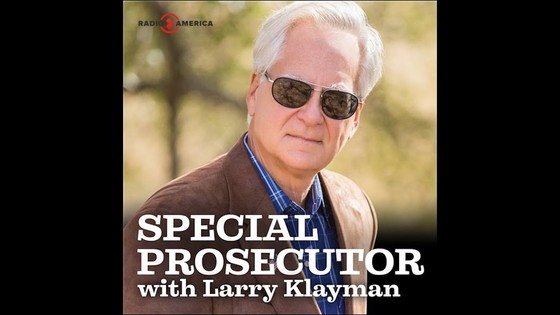 Click to Watch Video

Your help is urgently needed!
Support our cause and join our fight!