Media Advisory
Freedom Watch Seeks Indictment of Dr. Anthony Fauci Through Its Citizens' Grand Jury!
(Washington, D.C., July 28, 2021). The Citizens Grand Jury prosecutor Larry Klayman of Freedom Watch will present this indictment to the jurors tomorrow for discussion and to return a true bill of indictment. PLEASE TUNE IN TO WATCH.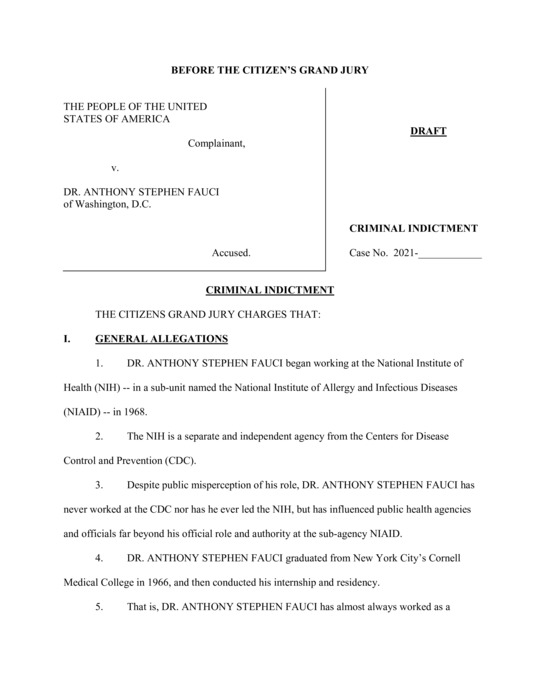 Click to View PDF
Attached:

210728-LK edits GrandJuryProposedIndictmentAnthonyFauci.pdf

Your help is urgently needed!
Support our cause and join our fight!