FBI-Police Cover-Up of Mass Shooting?
Larry Klayman says Paddock could have been government informant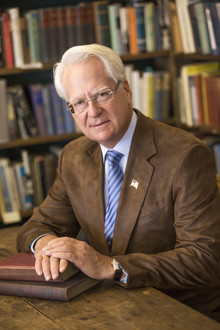 By Larry Klayman
WND
October 11, 2017
I have seen it many times before. An FBI or law-enforcement informant, or some other "politically sensitive person," commits a crime, and federal, state or local government authorities cover it up. This is the likely scenario in the wake of the Oct. 1, 2017, massacre in Las Vegas, perpetrated by an alleged mysterious man named Stephen Paddock. Let me give you just a few analogous examples.

First there is the famous case of Whitey Bulger, an Italian Mafia crime boss who was responsible for the deaths of many. Here briefly is how his Wikipedia describes his history as an FBI informant:

"According to the FBI, (it was later revealed that) Bulger served as a confidential informant for the Bureau beginning in 1975. ... However, as a result, the FBI largely ignored his organization (and thus its crimes) in exchange for information about the inner workings of the rival Italian-American Patriarca crime family."



Pre-order 'Essays of a Mad Man'
A four-volume compilation of Larry Klayman's writings from 1999-onward, comprising of the Clinton years, the Bush years, the Obama years & the Trump years