Co-Founder of Judicial Watch and Freedom Watch Files Lawsuit Against China for COVID-19 As "Biological Weapon"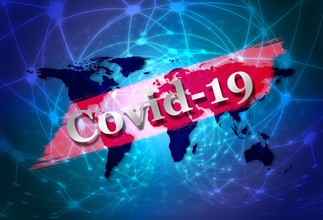 VozWire
March 23, 2020
Larry Klayman co-founder of Judicial Watch and Freedom Watch has filed a $20 trillion dollar class-action lawsuit against China's government for the COVID-19 global pandemic. Klayman is alleging that the coronavirus COVID-19 globally pandemic is a result of a Chinese bioweapon that spread worldwide. The lawsuit filed on Tuesday is seeking that the People's Republic of China is held responsible for damages to Americans and he believes other countries will join the lawsuit.

The class-action lawsuit has named the Wuhan Institute of Virology located in Wuhan, China, the institute's director, Shi Zhengli, the Liberation Army and Major General and virologist Chen Wei of China's Liberation Army as defendants.

Larry Klayman Files $20 Trillion Dollar Lawsuit Against China for 'Creation and Release' of COVID-19 https://t.co/uHcm1agbnY



Your help is urgently needed!
Support our cause and join our fight!