Cliven Bundy Sues DOJ Over Prosecutorial Abuse
Larry Klayman says feds destroyed material evidence in case against rancher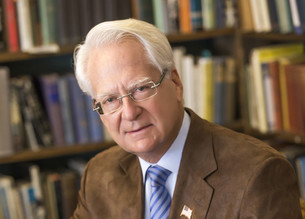 By Larry Klayman
WND
November 10, 2017
Late Thursday I filed a lawsuit against against Attorney General Jeff Sessions and FBI Director Christopher Wray in their official capacities, the Department of Justice's (DOJ) Office of Professional Responsibility (OPR) and the Inspector General (IG) over their failure to conduct an investigation into the bad faith and gross prosecutorial abuse by federal prosecutors and the destruction and hiding of material exculpatory evidence by the DOJ, FBI and Bureau of Land Management (BLM) in the ongoing criminal prosecution of Cliven Bundy and his sons Ryan and Ammon. The case was filed in the U.S. District Court for the District of Columbia (Case No. 1:17-cv-02429). Today, I will be filing a motion to have the case heard on an emergency basis. You can go to www.clivenbundydefensefund.org for updates.

Opening arguments in this criminal prosecution of the Bundys are scheduled to begin this Tuesday, Nov. 14, 2017, in the Las Vegas federal courtroom of Chief Judge Gloria Navarro.



Your help is urgently needed!
Support our cause and join our fight!